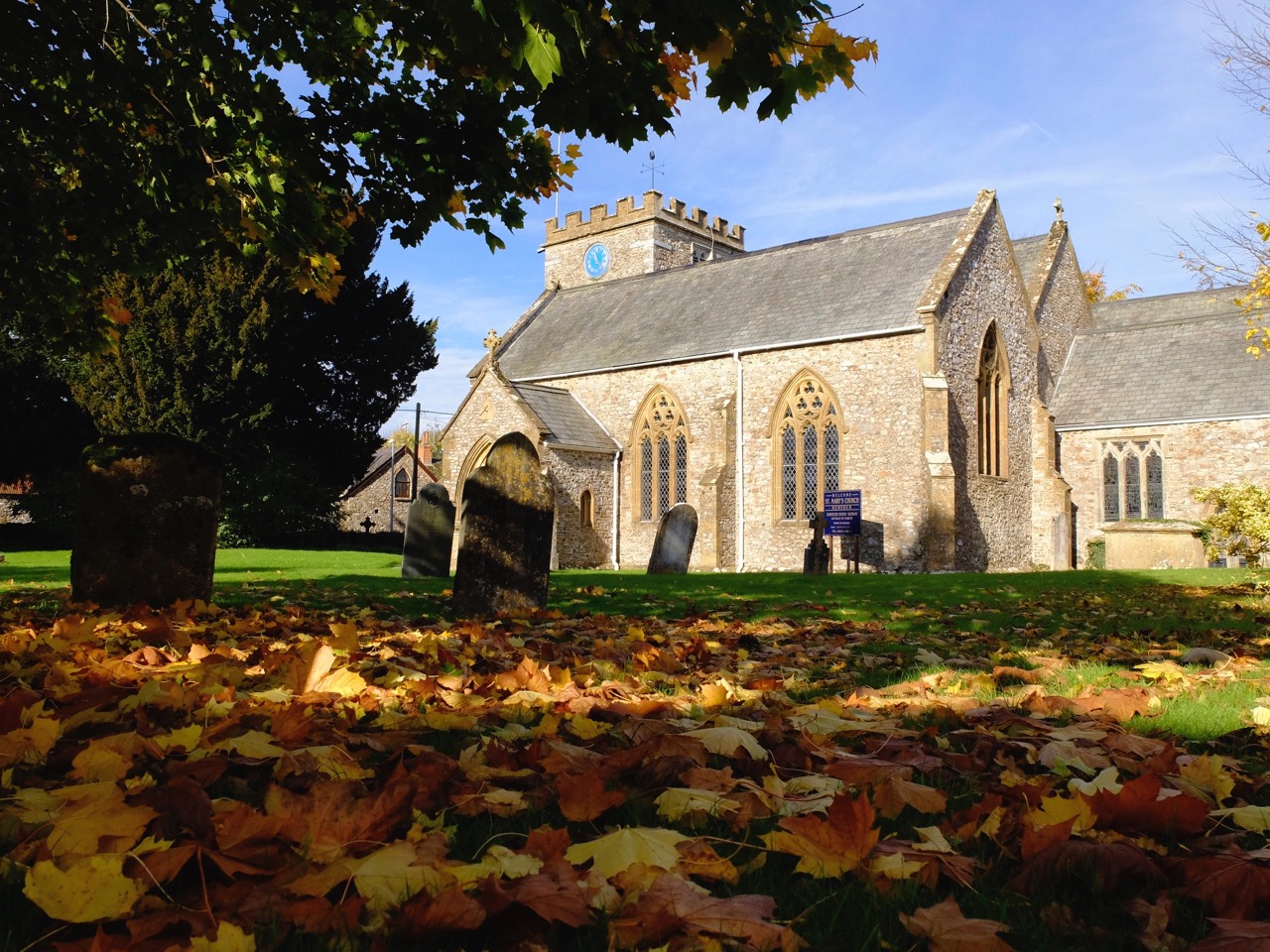 Welcome
We are a group of three Anglican parishes in the beautiful Blackdown Hills in the county of Devon very close to the Somerset border.
Christian worship and witness has been established in this area since Anglo-Saxon times, and we continue centuries of Christian prayer and worship seeking today, to share the Gospel with people of the twenty first century.
We have four medieval churches : St. Mary's Church, the parish church in the village of Hemyock with a small delightful Chapel of Ease in the hamlet of Culm Davy nearby; St. Andrew's Church in the scattered parish of Clayhidon and All Saint's Church in Culmstock.
Each village and church has its own distinctive character and there is much going on.
As well as Sunday services there are activities which happen during the week including a Bible Study group, a coffee and Charity Shop, coffee mornings, sales and other fund-raising events. Church members are involved in 'Open the Book' in local schools as well as being involved in many local community support groups and charities.
The churches provide a focus for Baptisms, Marriages and Funerals and further details can be found elsewhere on this site.
The Anglican churches as well as seeking to work together within the Mission Community, seek also to work with the other local churches – The Baptist Church in Hemyock; the Methodist Church in Culmstock and Rosemary Lane Chapel in Clayhidon parish. There are links also with the Quakers who meet at Spiceland in Culmstock Parish.
Whether you live in the area or are a visitor, we hope that you will find the information you require. You can be assured of a warm welcome in any of our churches – we look forward to meeting you.
Link Sheet & Services
Download our weekly newsletter below.
Information about forthcoming services and events in the benefice can be found below
View the current parish magazines below
Thy Kingdom COme
With the leadership of David Major, all the denominations within our villages decided to embrace the concept of "Thy Kingdom Come" between Ascension Day and Pentecost this year. It was initiated by the Archbishops of Canterbury and York as a time to show the "Power of Prayer" in people's lives, and has been followed by Christians all over the world. The period started here with a 24-hour prayer vigil in St. Mary's Church, Hemyock with many people from the area each coming to pray for an hour at a time for everyone in our communities and especially those in any kind of need. This was followed the next morning by "Prayer from on High", in which groups met at the highest accessible point of each village, again to pray for our communities.
All of the churches stayed open during the period as long as possible and provided prayer stations and also prayer boxes for private prayer requests; prayer requests were also available in the "Half Moon" and local shops. On the 2nd Saturday morning, Clayhidon held a "Crafty Church" event for the younger members of the congregation on a theme of "Daniel in the Lion's Den". We know that there were a number of members of our communities who engaged with these opportunities for prayer and we are confident that they found them helpful. All requests were treated confidentially.
On Pentecost Sunday a mass celebration from across the Diocese took place at Exeter Cathedral: the "Beacon" event. This was a big service of thanksgiving and prayers, with various groups (including schools as well as churches) placing prayer stations in the side chapels.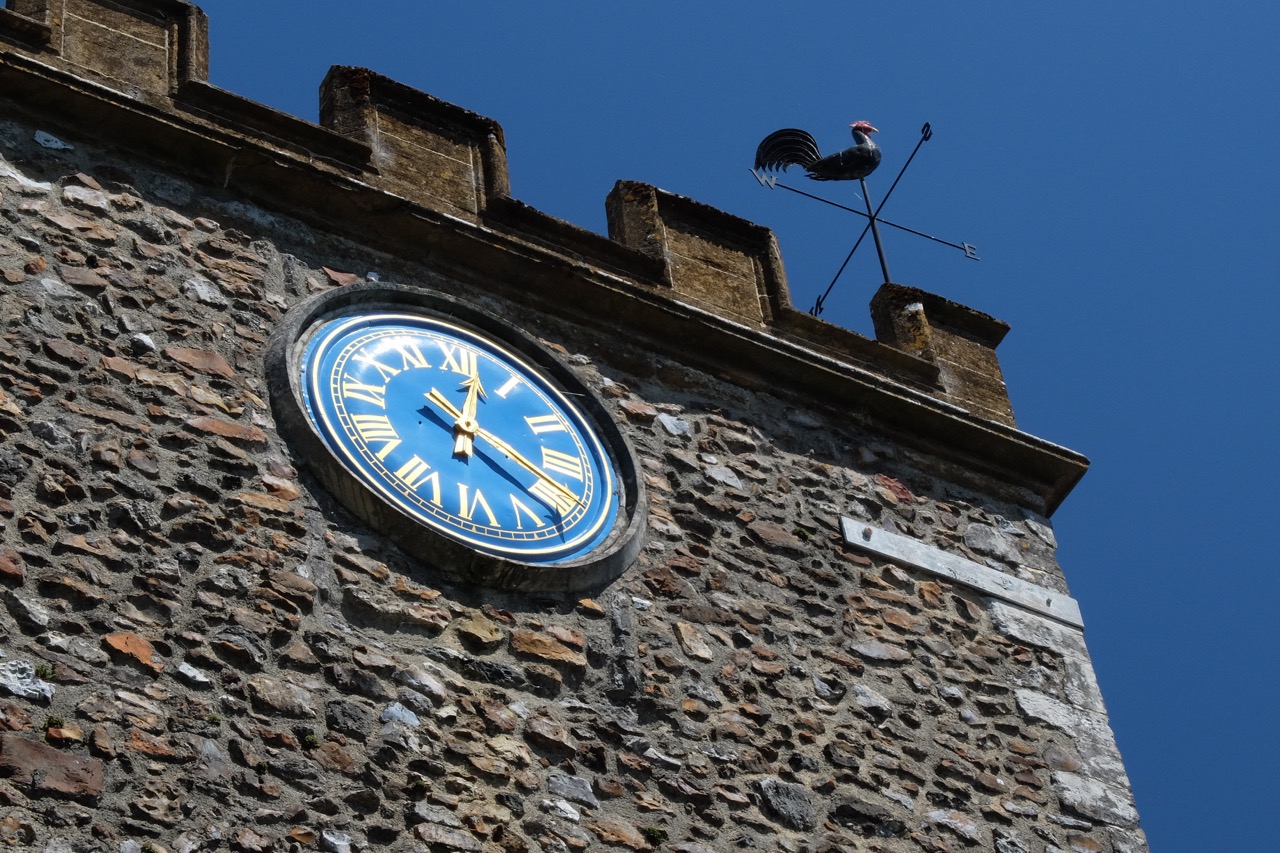 St Mary's Hemyock
Dating from about 1120, and at the heart of the village there are a variety of services each month at Hemyock including Holy Communion, Morning Prayer and All-Age services.
St Andrew's Clayhidon
Located at one of the highest points of the parish, and over 800 years old, there is a service at Clayhidon on most Sundays - including a number of special services throughout the year.
Culm Davy Chapel
The Chapel is seen very much as the focal point of this small community. There are services on alternate Sundays and special occasions throughout the year.
All Saints Culmstock
The church is in the centre of the village and dates generally from the 14th century. The weekly services are 50% Common Worship and 50% Book of Common Prayer. There is also a mid-week service.
Safeguarding
We take safeguarding seriously. If you have a concern about the safety of someone or the actions of someone working with children or vulnerable adults, please speak to someone. Our Safeguarding representative is Sue Bennett. She can be contacted in confidence on 01823 681547 or email benhopstep@hotmail.co.uk. More information on safeguarding can be found on our safeguarding page.
If you are a young person and you feel unhappy about something happening to you, you can call Childline on 0800 11 11.